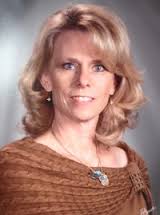 Phone: (936) 931-1353
Email:
Degrees and Certifications:
AFA in Theatre from Kilgore College BS in Speech Communication Tarleton State University MLS & Media Tech from Texas Woman's University
Mrs.

Gwen Waller
I have over 20 years of teaching in public, private, and college institutions. I'm married and have 2 grown children. In my free time, I enjoy reading and spending time with my husband and kids.
Learning should be an extension of real-world and applicable to the development of a successful citizen. The Arts can be found in all aspects of life and should be explored and gain knowledge and understanding of life.
Here are the Remind 101 codes for specific classes

Dance Text @96aag8b

6th grade Theatre Text @67a8k97

7th grade Theatre Text @7gcae3c

8th grade Theatre Text @fh3bkf

Speech Text @ca6e38

Here are the Google Classroom codes for specific classes to get assignments and handouts.

1st period Speech cvk2bl1

4th period Speech 1qjqs51

5th period 7th grade Theatre q6g4wc1

6th period 6th grade Theatre p06enc

7th period 8th grade Theatre thoerc

8th period Dance evqyzn

1st period Communication Applications (High School Credit)

2nd period Advisory 7th grade

3rd period Conference

4th Communication Applications (High School Credit)

5th period Into to Theatre 7th grade

6th period Theatre 6th grade

7th period Theatre I 8th grade (High School Credit)

8th period Dance (High School Credit)