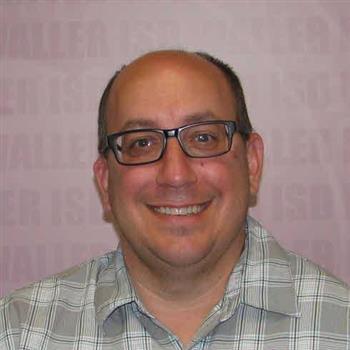 Phone:
Email:
Degrees and Certifications:
ERIC TANKERSLEY

I have been working in Waller ISD since 2018 as a Special Education Teacher. Previously to coming to Waller, I spent 2 years working in San Antonio also as a Special Education teacher and 1 year as a substitute teacher. Before going into teaching, I worked as an oilfield chemist.

Some of my hobbies include reading, working out, watching movies, and twisting balloon animals just to name a few.

One of my favorite movie quotes is from Scarlett O' Hara in the movie, "Gone With the Wind", which is based during the Civil War. When Scarlett has lost everything she is accustomed to and during a moment where she hits rock bottom, she says, "After all, tomorrow is another day." That quote reminds me that no matter how much we struggle to accomplish a goal, we should never give up and keep trying until we succeed.

After becoming a teacher, I learned how easy it is to love the students with whom I work. I will always work hard for my students and never give up. It is my privilege to work in Waller with the students of this amazing district.