Return to Headlines
Schultz Junior High Gives Back to Community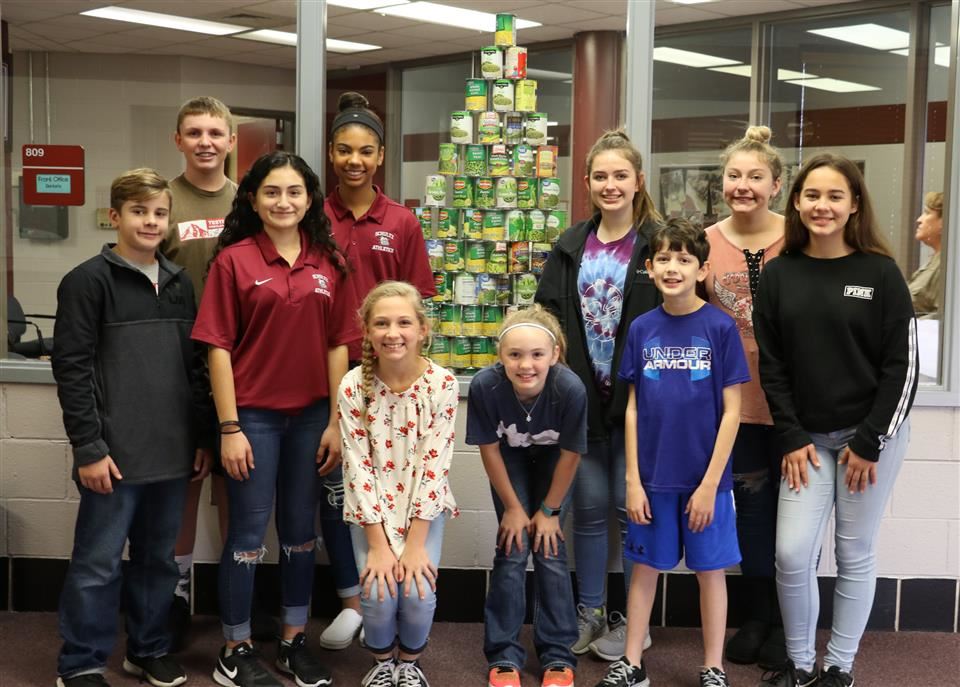 Schultz Junior High (SJH) students are actively involved in the community all year, but especially during the holidays. They are currently collecting canned goods, toys, and other items to donate and planning service trips to volunteer.
"I am so proud of my staff and students," SJH Principal Hannah Gates said. "It is important to help kids learn about service and giving back to the community early on and I think we are reaching all of our students through the many projects we have going on."
Several student groups are leading the charge to give back during the holidays including student council, cheerleading, and athletics. Student council is leading a campus-wide "Veggie Wars" competition where grade levels are competing to see who can bring the most canned goods. Sixth grade is collecting peas, seventh grade is bringing green beans, and eighth grade is gathering corn. All collected items will be donated locally to Waller Assistance and Restoration Ministries (WARM).
"I think it is critical to help our students learn this aspect of leadership," SJH Student Council Sponsor Amy Barina said. "Our students love the competition and learn how good it feels to give."
In addition to leading "Veggie Wars," student council does service projects during the school year. They visit local nonprofits and retirement homes to spread cheer and help where needed. They also take part in the Texas Department of Transportation Adopt-a-Highway program cleaning a portion of Highway 362 north of Highway 290.
The SJH cheerleaders are also pitching in this holiday season by collecting peanut butter and jelly that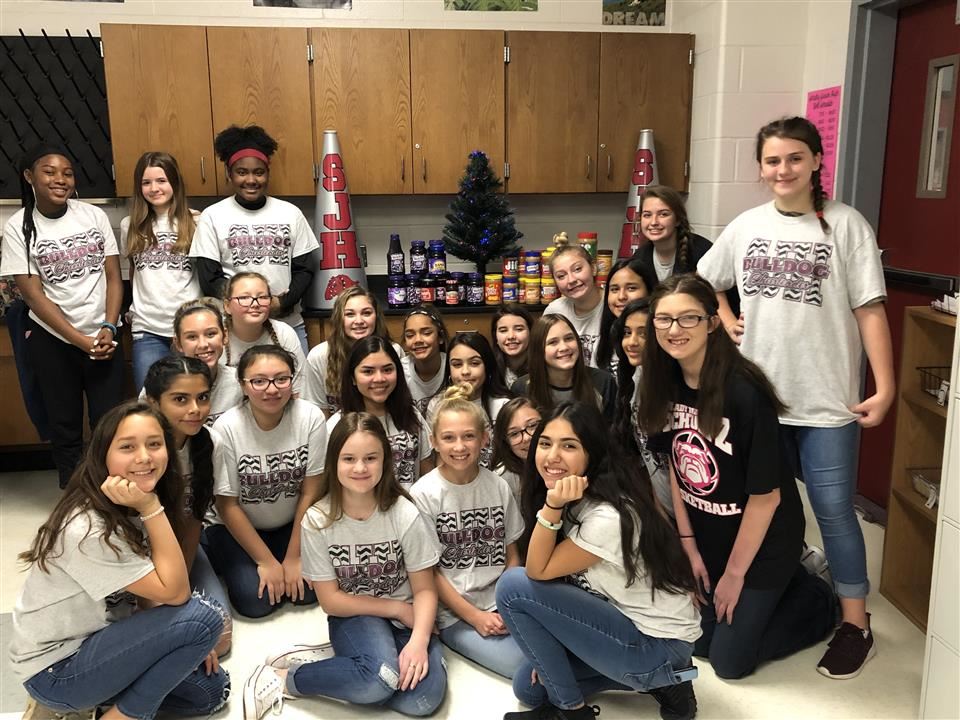 will also be donated to WARM. The squad of seventh and eighth graders hope their contribution will help cater to the desires of kids in need.
Then, there are the efforts of the SJH Athletics Department that engages nearly 160 boys and girls campus-wide throughout the school year.
"We are working with these kids to help them understand that sports is not only about wins and losses. It is about representing your community; discipline; leadership," SJH Coach Stoney Owens said.
The SJH coaches have reached out to other Waller ISD (WISD) elementary school campuses to make connections and help where they can. They are currently doing a Toys for Tots drive to provide gifts to children this holiday season.
Another way SJH athletes are giving back is through a mentor program developed with Jones Elementary (JES). Twice a month, eighth-grade SJH student athletes load buses to travel to the elementary. There, SJH and JES students eat lunch together and do other activities to help improve academic achievement and social confidence. SJH hopes to expand the mentor program to other WISD elementary schools in the spring.
"It is really fun to go to Jones (JES)," one SJH athlete said. "Even though we are not in high school, they look up to us and I really feel like we make a difference. It is a blast seeing how much we can do.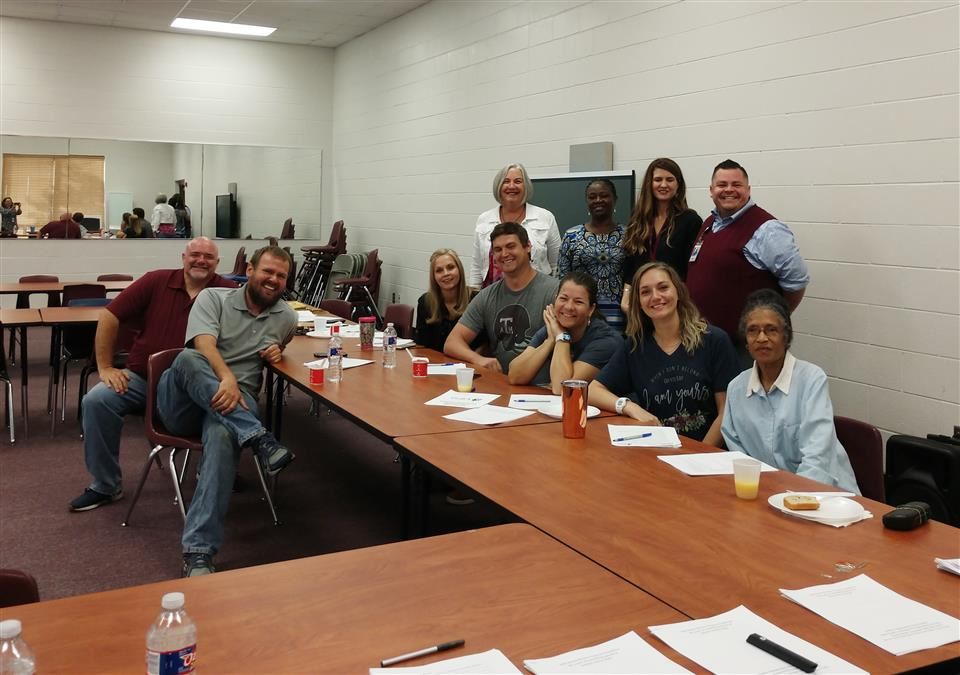 They smile as much as we do."
In addition to mentoring at JES, SJH athletes have volunteered at WARM, led a supply drive for United States military veterans, and more. This month, they will travel to the Houston Food Bank to volunteer.
"We are really seeing our kids grow," SJH Coach Andrew Fork said. "During all our community projects, they show so much maturity and have the biggest hearts for the work they are doing. It is about incorporating the humanitarian aspect of being an athlete."
In order to serve as mentors and/or volunteer SJH students must meet rigorous academic and leadership standards. These are just a few examples of community service projects students are participating in at SJH and across WISD.
SJH leaders are always looking for ways they can help connect students with their community. If you have an idea for a service project or would like to help any of the SJH community projects, email SJH Principal Hannah Gates at hgates@wallerisd.net.