Return to Headlines
Junior High Bands Present "A Winter Festival"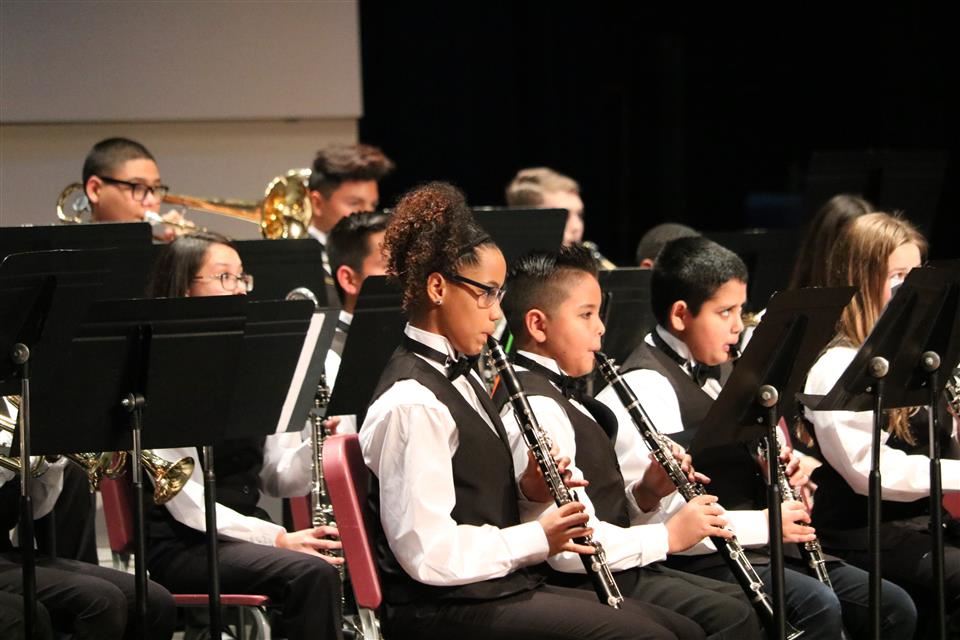 Dec. 12 the bands of Schultz Junior High (SJH) and Waller Junior High (WJH) took to the stage in the auditorium at Waller High School to show off the skills and talent they have developed during the semester and spread some holiday cheer.
The WJH bands; under the direction of Sandra Smith, Aaron Torres, and JD Neal; took the stage first. The WJH Beginner Band played "Jingle Bells," "Mozart Melody" (a woodwind feature), "Jolly Old St. Nick," "Doodle All Day" (a brass feature), "Ode to Joy," "We Wish You a Merry Christmas" (percussion feature), and "Up On a Housetop." WJH Concert Band featured "Regal March," "Up on the Housetop," and "We Wish You a Merry Christmas." WJH Symphonic Band performed "Synergy March," "Winter Holidays," and "Frosty the Snowman." WJH Wind Ensemble showcased "Mister Joe," "A Song of Hope," and "American Bell Carol."
Next, the SJH bands, under the direction of Danielle Alice and Hannah Hensdill, took the stage. The SJH Beginner Band played "Hard Rock Blues," "Old MacDonald had a Band," "Jolly Old St. Nick," and "Jing-a-Ling Bells." SJH Concert Band featured "Up on the Housetop," "Patapan," and "Jingle Bell Rock." SJH Symphonic Band performed "Summit Fanfare," "March for Christmas," "Christmas Holiday," and "Christmas Bit & Pieces." SJH Wind Ensemble showcased "Mighty Mite," "Up on a Haunted Housetop," "Caroled Bells," and "Twenty Carols in Two Minutes."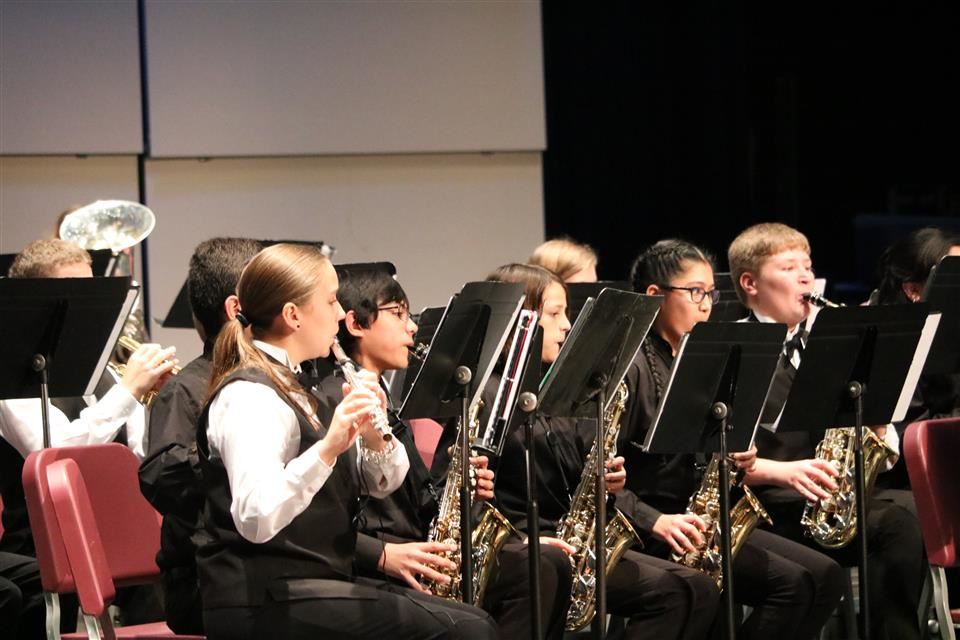 There are nearly 400 students combined in the SJH and WJH band programs. The bands also recognized All-Region Band Members: Kevin Balboa (trombone, WJH), Gabe Croner (trombone, SJH), Grace Isaacks (horn, WJH), Benito Juarez (horn, WJH), Jesus Palacios (euphonium, SJH), Matthew Quintanilla (trumpet, SJH), and Stephanie Ruiz (alto saxophone, SJH). All-District Band Members: Crystal Buck (percussion, SJH), Erik Cornejo (tuba, SJH), and Dylan Swonke (tenor saxophone, SJH).