Return to Headlines
SJH Students Inspire Social Change in Classrooms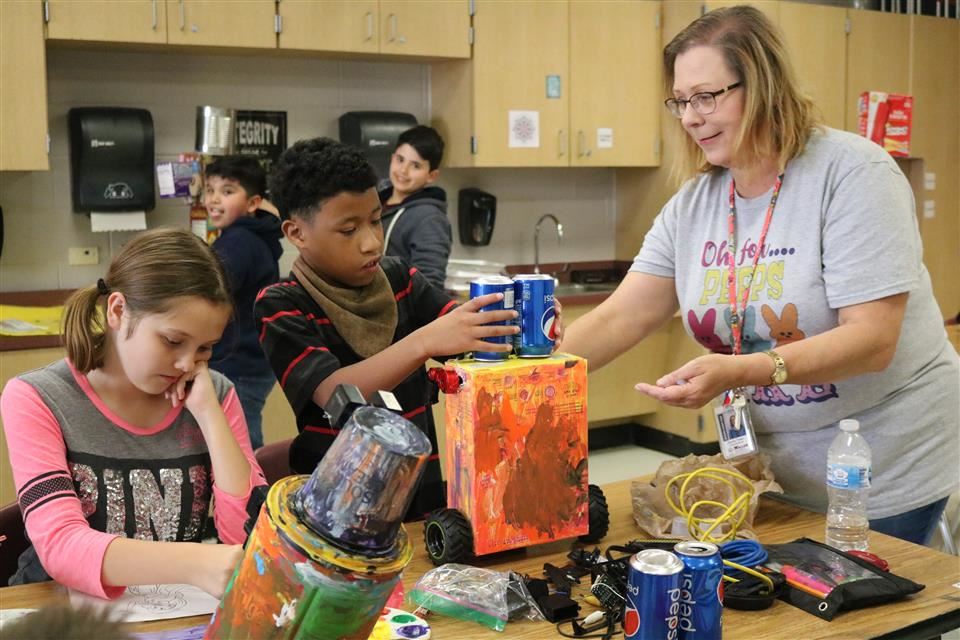 Kindness matters to students at Schultz Junior High (SJH). This year, teachers have noticed a trend of students being more aware of their actions and behaviors and showing patience and kindness to others. Maybe it's the school's work with Rachel's Challenge, a program designed to promote a more positive climate and culture in schools, or maybe it's organic student interactions at varying events that have spurred the change, but whatever the case the inclusion and acceptance of all students is noticeable at SJH.
"I think students learn to be more mindful and accepting of the differences we all have, to be loving and compassionate," SJH Art Teacher Amy Barina said. "We are all unique in our own way."
SJH teachers have noticed a trend of kindness in classrooms that include Life Skills students. When in close proximity, the general student population is more aware of their actions and behaviors. They are willing to slow down to lend a helping hand and make sure everyone feels included in what they do.
"I see more smiles, high fives, and positive words of encouragement towards others in class," SJH Teacher Karla Harrison said.
When Life Skill students are comfortable in class and around their peers, they become more confident and are willing to participate. All students learn to see the differences in one another, as well as their similarities. Teachers hope to see this change follow students throughout their academic careers and beyond.
"Not everyone is the same and when you are in the real world you are going to have to learn to adapt and work with all different learning styles and abilities, so why not start now," Harrison said.
As part of SJH's continued implementation of Rachel's Challenge, a Friends of Rachel (FOR) club meets once a month to speak about acts of kindness.