Return to Headlines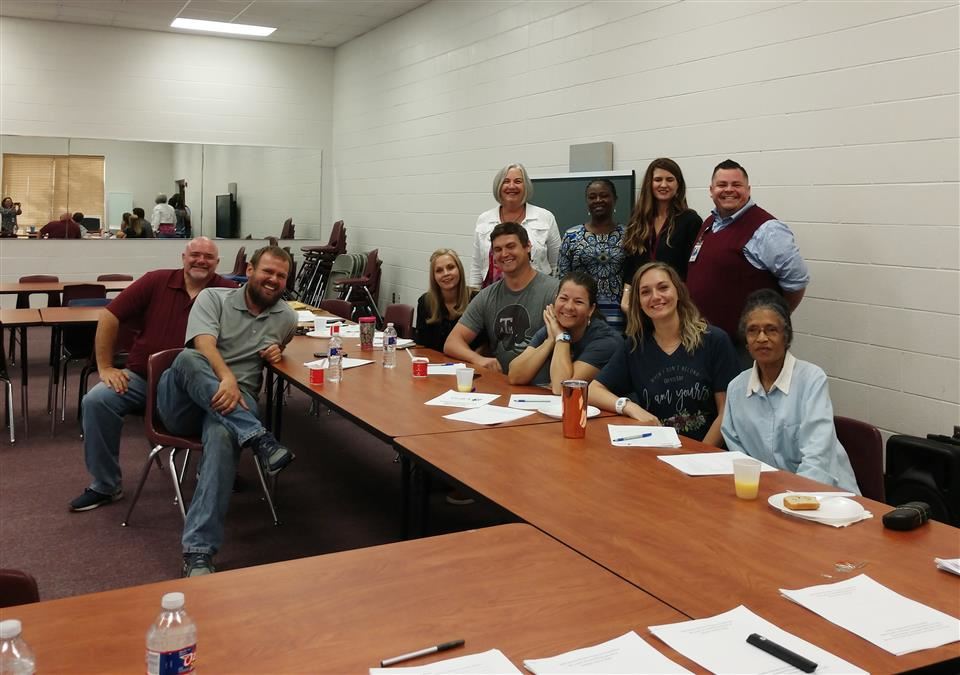 For the first time in 20 years, Schultz Junior High (SJH) has community leaders serving as student mentors. While the school has had teacher-student mentoring programs, they wanted to bring in members of the local community to work with students. They created the SJH ROCKS Mentor Program. ROCKS stands for Redefining Obstacles with Caring and Kindness for our Students. The goal was to increase student self-esteem, improve academic achievement, and school attendance.
The program was created by Assistant Principal Dean Guerra and Counselor Christy Smith. Over their years as educators, they noticed a need for students to have as many adult role-model relationships as possible. They met with other program leaders within the district and were inspired to create their own mentoring program.
"We were both new to SJH last year and we saw there was a clear need for students to have another outlet that would help them communicate and build a strong, positive relationship with a community leader," Guerra said.
Guerra and Smith reached out to the Waller Area Chamber of Commerce and local churches, and were overwhelmed with support. This year there are 12 mentors working with 18 students from all grade-levels. To be a part of the program, mentors had to complete an application and go through a background check. Once selected, they filled out a questionnaire to match them with students based on similarities and interests. Each mentor had to attend training to go over the program, expectations, and how to bond with their student mentee.
"We are, truly, so lucky to have so many community leaders who have a heart for our students and for helping to build the leaders of tomorrow," Guerra said.
Meetings between mentors and students happen once every other week during lunch. Mentors are welcome to spend time eating lunch and play games with their students. During training, they were given a list of fun games and ideas on how to relate to students and build a relationship.