Return to Headlines
WHS Health Science Receives Presidential Award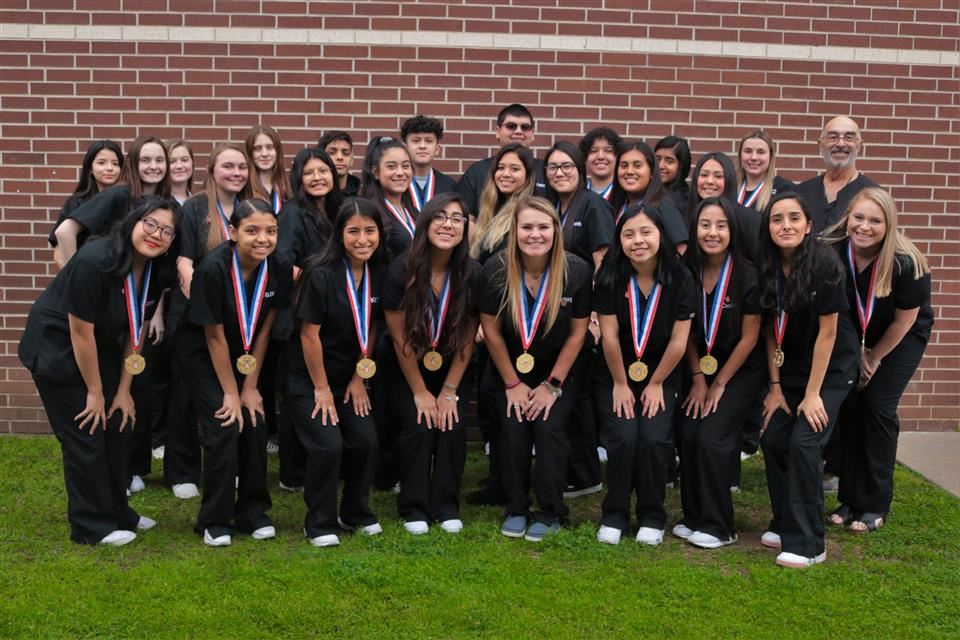 Waller High School (WHS) is once again receiving recognition of its annual blood drive. In Nov. 2019, WHS Health Science Shadowing students, along with Instructor Dr. Jeffrey Ricken, received a proclamation from Waller Mayor Danny Marburger. Now, the students have been recognized by the President of the United States for their work. This is the fourth time they have received the President's Volunteer Service Award.
The President's Volunteer Service Award recognizes the important role volunteers play nationwide. Gulf Coast Regional Blood Center nominated WHS for the award due to the number of hours and units of blood collected every year. To qualify, the 25 students in the Health Science Shadowing class have to collectively earn a specific amount of volunteer hours each year. This is the first year the class has qualified for the Gold level award by earning over 250 volunteer hours. In previous years, students have received two Bronze, 100-174 hours, and one Silver, 175-249 hours, status award. As part of the award, all 25 students were given a congratulatory letter from the president, customized certificate, and a medallion.
"When I give students their medals, they can't believe how impressive they are," Ricken said. "They get to wear the medals during graduation and there is no other class that has a medal like ours."
WHS offers four Health Science classes. This year, there are 155 students enrolled, including 25 students in the shadowing program. Qualifying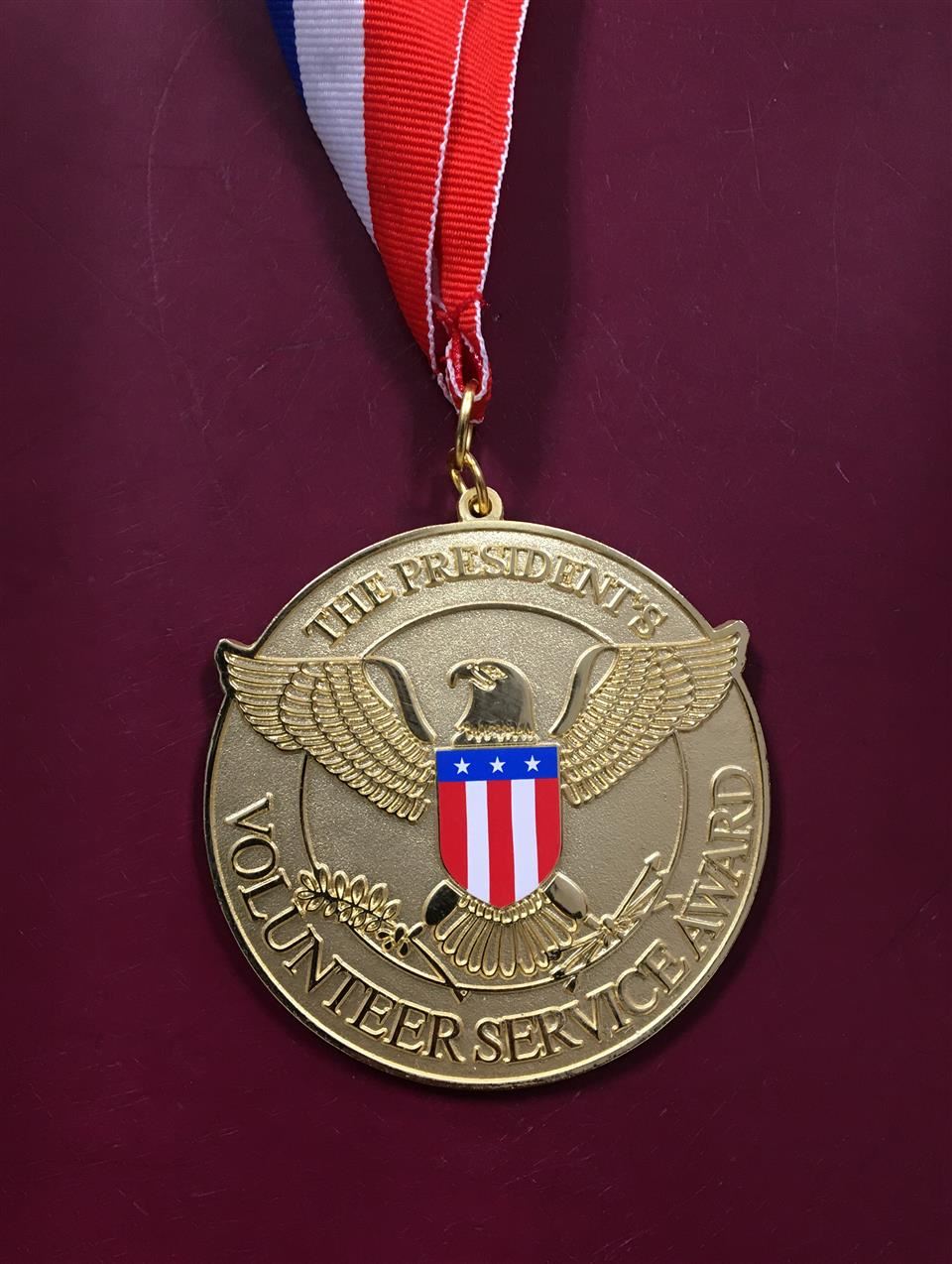 for the program is highly competitive with each year garnering a waitlist of students wanting admission. Throughout the course, students earn five certifications including, CPR, defibrillation, Red Cross first aid, Occupational Safety and Health Administration (OSHA), and Health Insurance Portability and Accountability Act (HIPAA). Students in the Health Science Shadowing program have the additional opportunity of working with local doctors, dentists, veterinarians, and social workers. They go out for two hours, three times a week, earning 200 hours of clinical rotations.
"I'm not here to create future doctors or nurses, this is more about helping students with their career direction," Ricken said. "We are just trying to give them a sample of what the medical field is like so they can decide what they want to do."